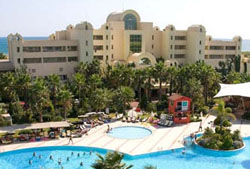 Presa Di Finica Hotel & Suites 5* – Kemer – Turkey
Region: Finike.
Location: 4 km from the center of Finike, 67 km from Kemer, 128 km from Antalya airport.
Beach: 2nd line (in 200 m, across the road), private, sandy.
Year of opening: 2002.
Area: 40 000 m2.
Concept: All Inclusive.
Accommodation: 6-storey and 5-storey buildings and cottages.
Additional information: also known as Presa Di Finica Hotel 5* and Presa Di Finica Resort 5*.